Mis à jour : 18 août 2020
Here at Queen's Magic Hair we want to fight for the acceptance of your natural hair and encourage the healthiest version of it. Sometimes we get too caught up in what society expects vs what is actually good for our hair. I see a lot of times how our edges are put under the most stressful conditions because of that expectation. There are two steps to having healthy edges. The first is keeping manipulation as low as possible.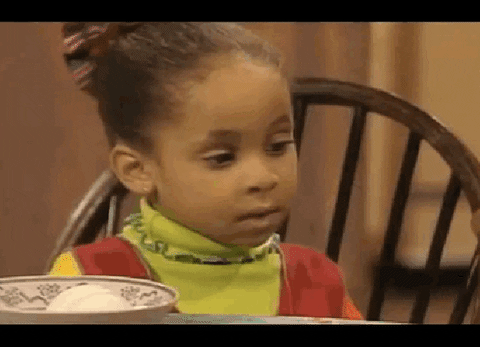 Using products like different types of edge control is ok as long as the product isn't keeping the hair restricted too long. Yes, this means that they may not lay down ALL day long, but that's ok because when you go back to do that same style the next day your edges have 'rested' and not experiencing excessive periods of tension. This continuous manipulation can contribute to traction alopecia. Traction alopecia is a form of alopecia, or gradual hair loss, caused primarily by a pulling force being applied to the hair. This commonly results from the sufferer frequently wearing their hair in a excessively tight head coverings, ponytails, wigs, or braids. Just because you don't consider it 'tight' doesn't mean that the repetitiveness of the style isn't causing unnecessary tension.
The second step to having healthy edges is to massage them nightly with our Crown Growth Oil- Almond Edition formula at least 3x per week. This formula was designed specifically to take a therapeutic approach to hair rehabilitation. The presence of therapeutic Jamaican black castor oil and magnesium delivered by the sweet almond oil are not only nutrient rich and conducive for healthier hair but the massage gets the circulation of blood flowing which also encourages nutrient delivery as well.  A premium haircare experience.
We're very confident you will LOVE the results after 30-45 days. Be sure you are keeping your edges moisturized and your body is hydrated at all times. Keep us posted on your journey!
#hairtreatment #hotoiltreatment #lcomethod #locmethod #prepoo #hairoil #naturalhairoil #hairproducts #frizzyhair #hairmoisturizer #haircare #psoriasis #curlyhair #blackhaircare #blackhair #naturalhaircare #naturalhairmoisturizer #naturalhair #dryscalp #naturalhairproducts #hairgrowthoil #dryhair #deepconditioning #thinhair #tractionalopecia #balding #thinninghair #haircare #naturalhairproducts #bestwaytogonatural #4Chair #moistureretention #hairheatdamage #AfricanAmericanhair #proteinbuildup #hairmoisture #veganhairproducts #organichaircare #naturalhaircare #naturalhaircare #transitioning #heatdamage #bigchop #biracialhaircare #CrownGrowthoil