3 Best Practices To Keep Your Hair Moisturized
There is nothing more important in achieving healthy and longer hair than MOISTURE! We want to provide some best practices that have helped Queens achieve moisturized hair that STAYS moisturized with little effort. Follow these tips and you will see success.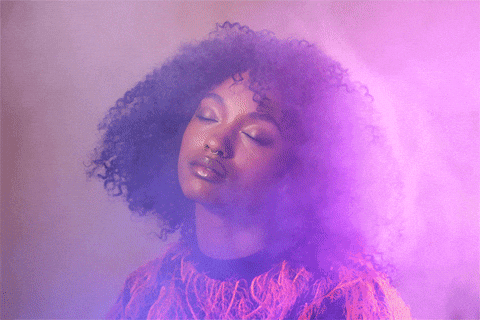 1.) Utilize the LOC method every wash day. Here at Queen's Magic Hair we like keep things simple and we believe less is MORE (you are going read this a lot). In the traditional LOC method you will use a leave-in conditioner followed by and oil and lastly a cream/custard. It's geared towards high porosity hair. But if you have low porosity hair you'll want to stop it at the oil step.
2.) Drink water regularly. This is by far the most SIMPLE and EFFECTIVE way to achieve moisturized hair. Have you ever heard of the saying 'there is more one way to skin a cat'? Maybe that's just a country thing (lol) but it means there is more than one way to solve a problem. Some Queens don't realize that drinking water is hydrating to not only your body but your hair as well (which is apart of your body). Your body prioritizes where nutrients go and if you don't properly hydrate it with water your hair will suffer. Applying Queen's Magic Hair Crown Growth Oil to your hair and scalp before bed every other night will keep the adequate moisture you are DRINKING sealed in your hair. The adequate amount is half your body weight in ounces of water, for ex if you weigh 150 pounds you should be drinking 75 ounces of water per day.
3.) PROTECT PROTECT PROTECT! Moisture is something we have to replenish as well as KEEP as long as possible in between replenishing. A few ways to do that is to wear satin scarfs or caps to bed, invest in satin lined hats for the cold and protective styles that keep your ends from being exposed to dry or cold weather. Simple but effective and that is the goal. We want to encourage simple habits that make a HUGE impact in the overall health of your hair. I hope this was helpful and be sure to send us topics you'd like to talk about. Don't forget to SUBSCRIBE, LIKE & SHARE!
Until next time, peace and blessings...
#hairtreatment #hotoiltreatment #lcomethod #locmethod #prepoo #hairoil #naturalhairoil #hairproducts #frizzyhair #hairmoisturizer #haircare #psoriasis #curlyhair #blackhaircare #blackhair #naturalhaircare #naturalhairmoisturizer #naturalhair #dryscalp #naturalhairproducts #hairgrowthoil #dryhair