The Perfect After-Holiday Detox
Let's face it, nothing conducive to a great figure happens at the dinner table during the holidays. So we eat and drink ourselves into constipation and breakouts. I fancy this delicious detox that really reeeeeels everything back into their proper functions. With orange and papaya, you'll get an extra dose of vitamin C love, which is great for your skin and your hair. Too little vitamin C in your diet can lead to hair breakage. This green smoothie combo will help boost the blood circulation in your scalp and make your hair follicles extra happy.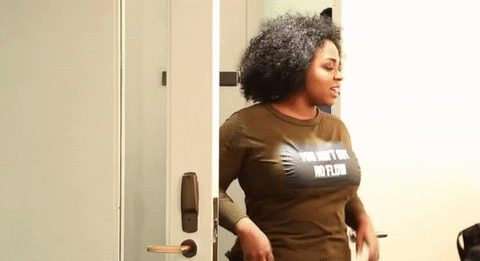 Papaya Sunrise
Papaya Sunrise (Makes 2 servings)
Ingredients 2 cups spinach 2 cups unsweetened coconut water 1 orange, peeled 1 cup seeded, peeled, and chopped papaya 1 cup strawberries
Directions 1. Blend the spinach and coconut water until smooth.
2. Add the orange, papaya, and strawberries and blend again.
Tip: Drink this one quickly because the papaya does congeal and create a different texture.
We want to be there for you at every stage of your healthy hair journey. So if there is something on your mind that you want to talk about just send us an email and we will give it a go.
Have you tried our Almond Edition Growth Oil? It's the perfect moisturizing oil for the cold season so get your bottle of MAGIC today.